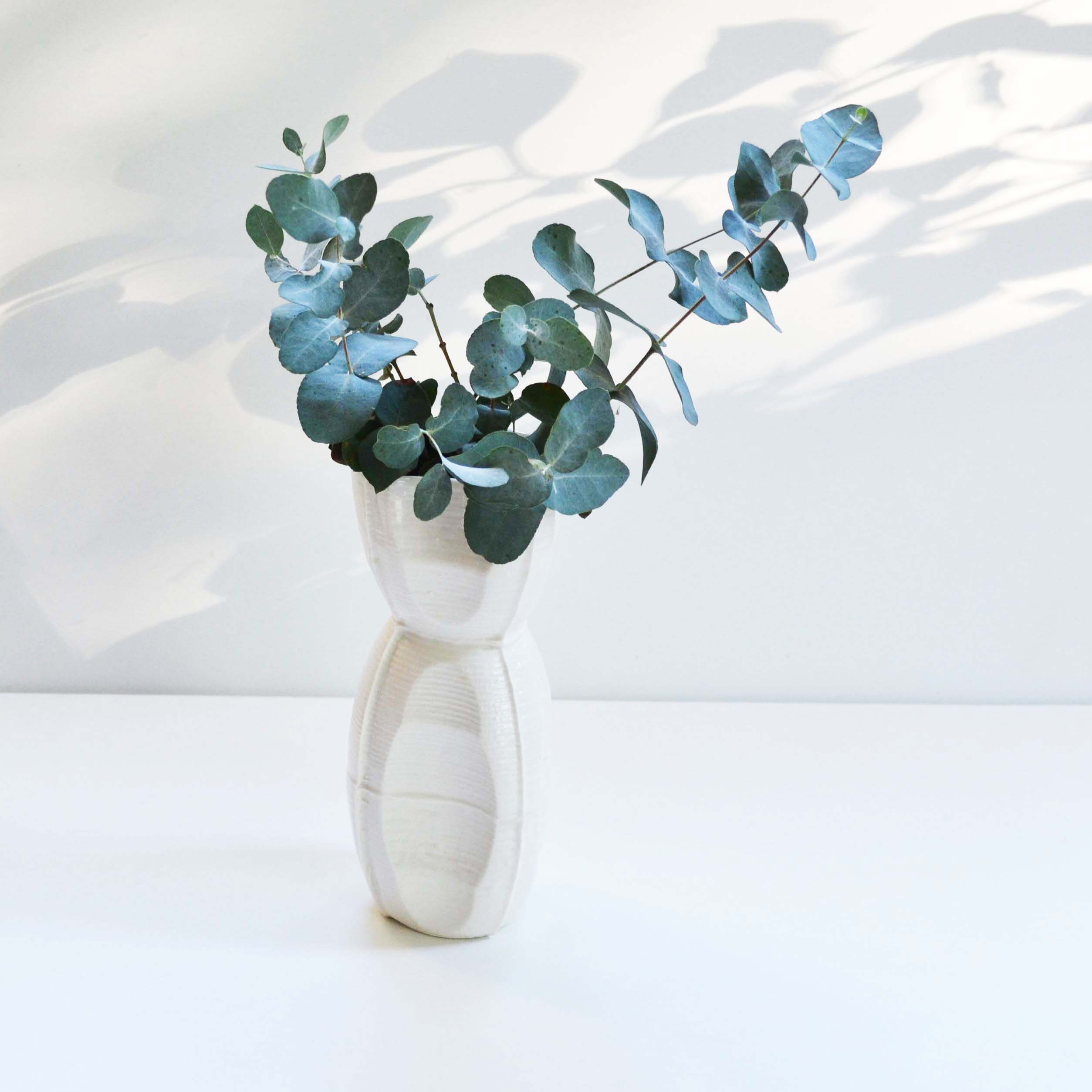 Tessellating Collection

2018 onwards
Lydia's designs for her Tessellating Collection integrate the handle within the geometry of the cup in order to tessellate. Each vessel is comfortable for holding and pouring, and can be used for coffee, tea, seasoning, spices, dips, or even for plants, jewellery & trinkets. The form of the cups are very 'huggable' - like most handle-less cups, if the contents is hot, leave for a minute before picking up.
Lydia digitally mills her moulds from high density foam using CNC process. She then plaster-casts each part, and assembles them as modular moulds for slip-casting, in one single pour. The design of the mould is celebrated within each piece, showing the texture and seams of the mould it was made from.
This collection develops the design of the previous
Tessellating Cups
range to expand the collection's performance and application.
These pieces are available to buy from a number of
stockists
, and directly from our
Online Shop
. Please see the quick links below for the items currently available in this collection.