Fettle Studio / Hand Held to Super Scale: Building with Ceramics
A major exhibition curated with the
Building Centre
from September 2019 to February 2020
September 2019:
'This Autumn, the Building Centre celebrates the resurgence of ceramics in contemporary architecture, bringing together the designers, artists, manufacturers and ceramicists working on ground-breaking projects in this versatile material.

The exhibition explores a close connection between hand-held ceramic objects and large-scale urban interventions – from the glazed household items that inspire whole building facades to the manufacturers using scaled-up processes familiar to studio potters. Both traditional production methods and innovative technology are equally embraced in the show, with hand-crafted pieces sitting alongside mass ceramic production and robotic technology.
© John MacLean
Collaboration is at the heart of the exhibition and events programme as we share the journey of unique partnerships that push boundaries and produce inspirational buildings. Newly completed projects, buildings still under construction, handmade items and classic examples of ceramics in architecture all come together to help tell the story of ceramics.

The practices and artists featured in the show range from established figures to emerging talents and includes; AHMM, Assemble, Ceràmica Cumella, Denizen Works, ECAlab, EPR Architects with ceramicist Kate Malone, Eric Parry Architects with artist Richard Deacon, FAT Architecture with Grayson Perry, Feilden Fowles, Fettle Studio, Granby Workshop, Grymsdyke Farm, Jamie Fobert Architects, Metropolitan Workshop, Penoyre & Prasad, Piercy & Co.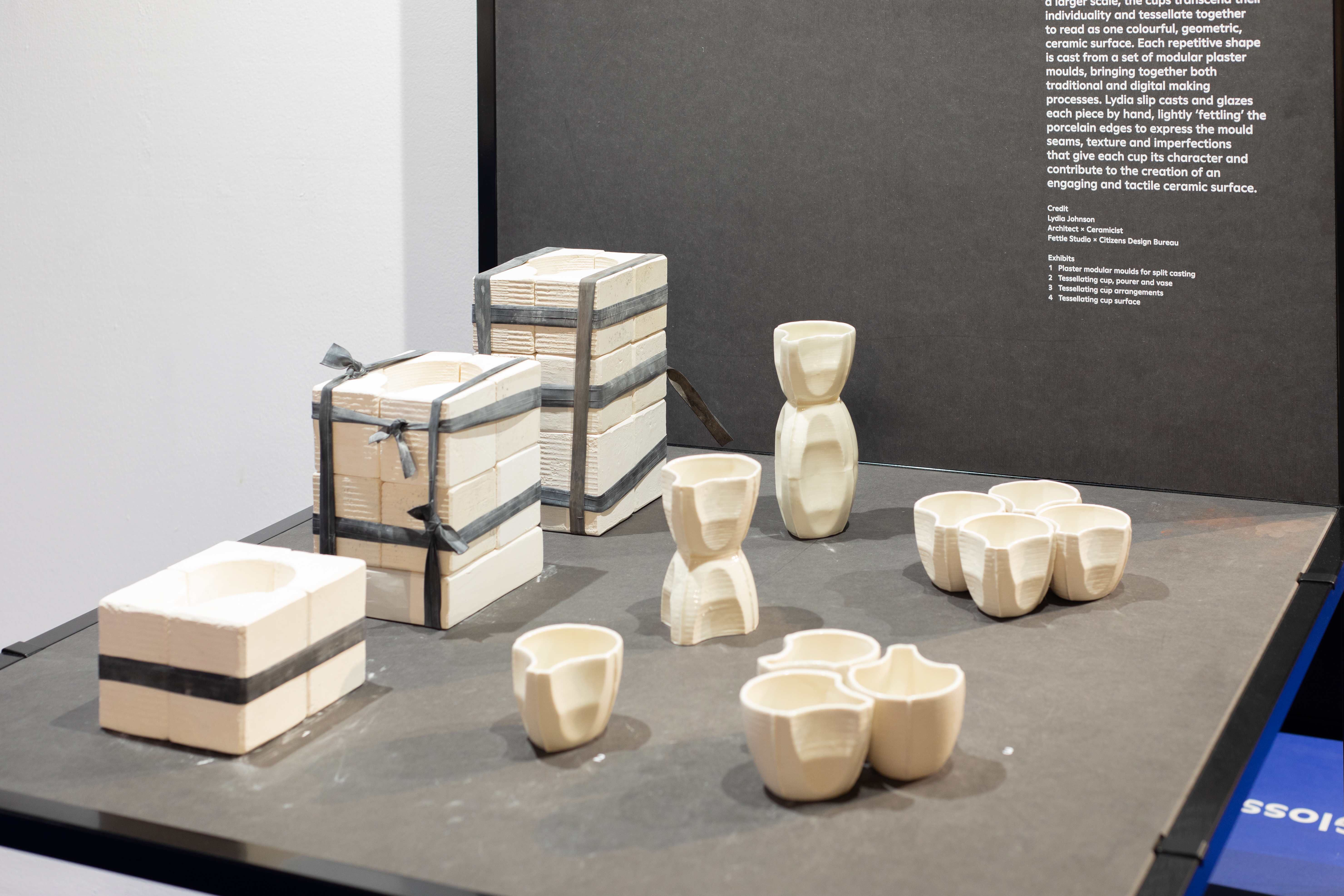 © Chris Jackson
'Hand Held to Super Scale: Building with Ceramics' is an exhibition and associated public programme curated by the Building Centre exhibitions team and Fettle Studio, a ceramics studio founded by Lydia Johnson, architect and product designer at Citizens Design Bureau. Supported by the Built Environment Trust.

We would like to thank our headline sponsor Boston Valley Terra Cotta and our exhibition supporters Arup, Darwen Terracotta, NBK Terracotta and Szerelmey.'