Fettle Studio / Iso Collection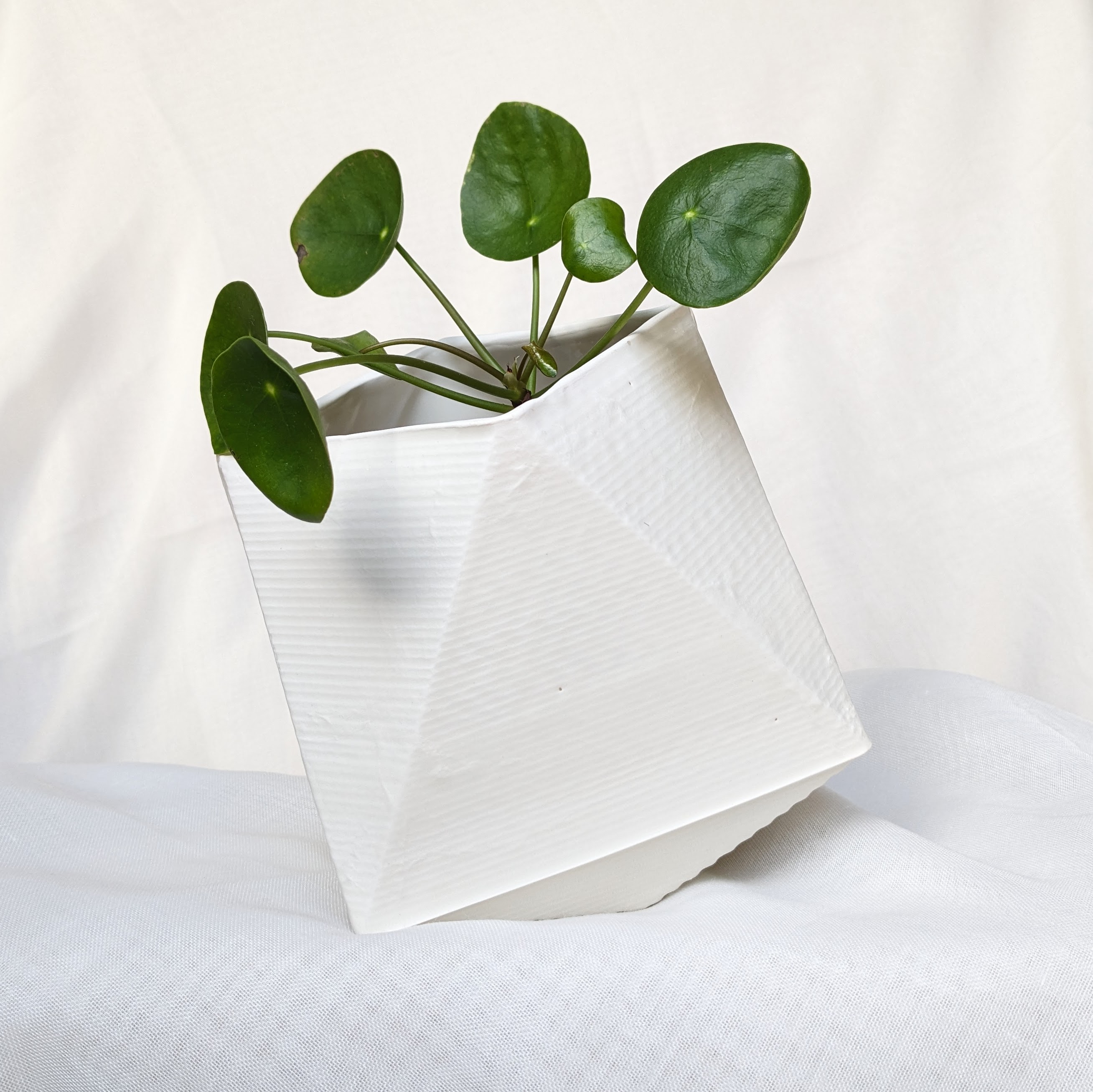 Iso Planter with angled base


Knotted hangers available below

Iso Planter with flat base



Iso Light Pendant - narrow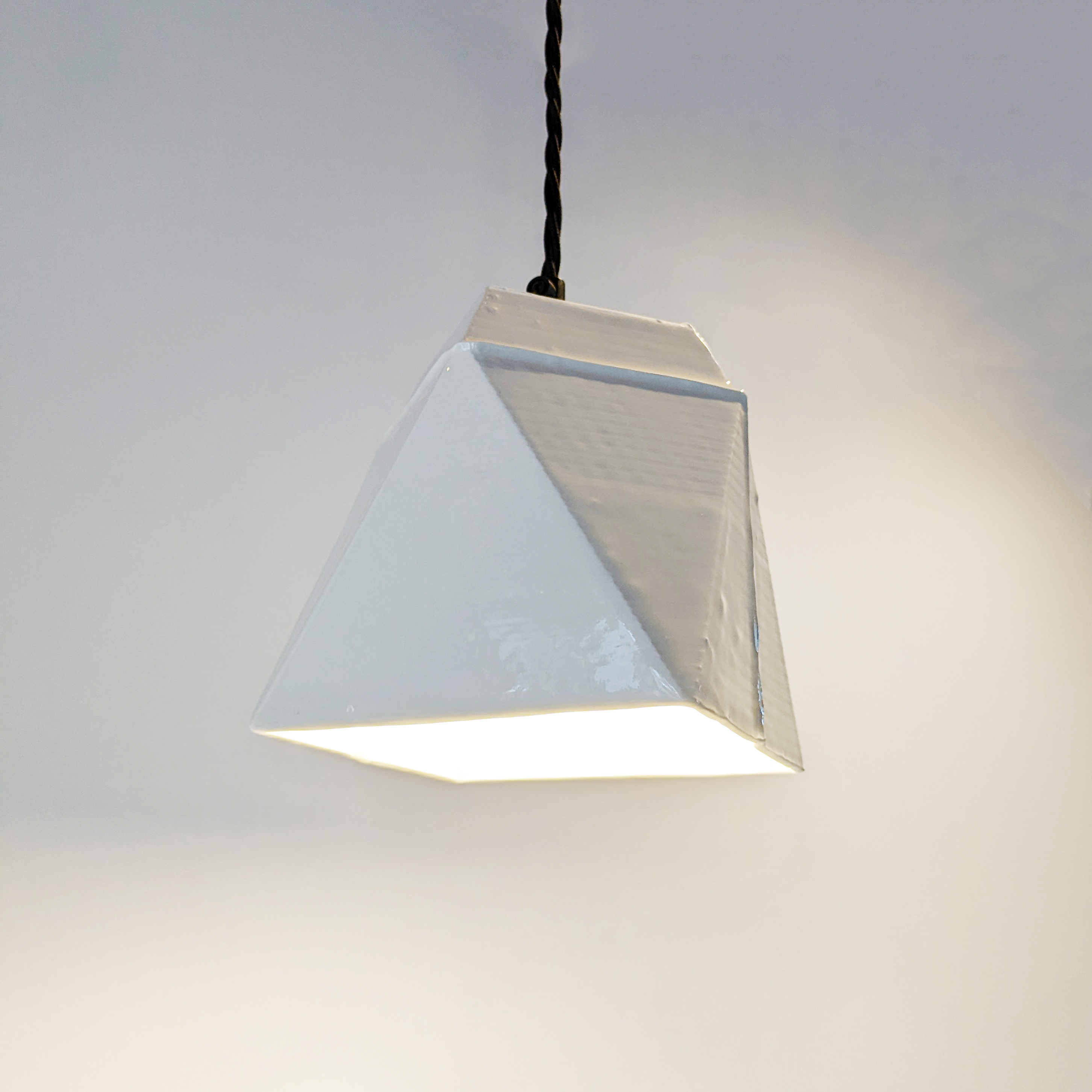 Iso Light Pendant - wide



Iso Light Pendant - gold



About the Iso Collection:

A collection of slip cast ceramic vessels as geometric planters and lighting pendants, handmade by Lydia in her East London studio. Iso Collection is named after the isosceles triangles from which the form is derived. The pieces are slip-cast from modular geometric moulds, designed and made by Lydia to create different shapes either with a wide top or narrow top.

The slip-casting process is expressed through the final pieces, both in the outside texture and pronounced seams from the casting mould, and inside with the soft waves and dimples created by the liquid slip as it is poured in.

Slip cast white earthenware. All pendants fit a b22 lamp holder, which can be bought additionally above.

Approximate size in mm:
200H x 150W x 150D

Knotted Hanger

Handmade by Lydia from Macrame cotton cord with simple knots to align with the Iso Planter pots. Lengths vary between approximately 60 and 80cm, in three colours.


Information & Delivery
Every piece is glazed textured earthenware, and is handmade with individual surface character, so may vary slightly from the photographs shown.
We aim to pack and ship your products within 1 WEEK of your order. Our packaging uses recycled cardboard and reused bubble wrap. You will receive an email notification when your order has been placed, and another when your order has been shipped.
Please also read our
Care Advice & General Conditions