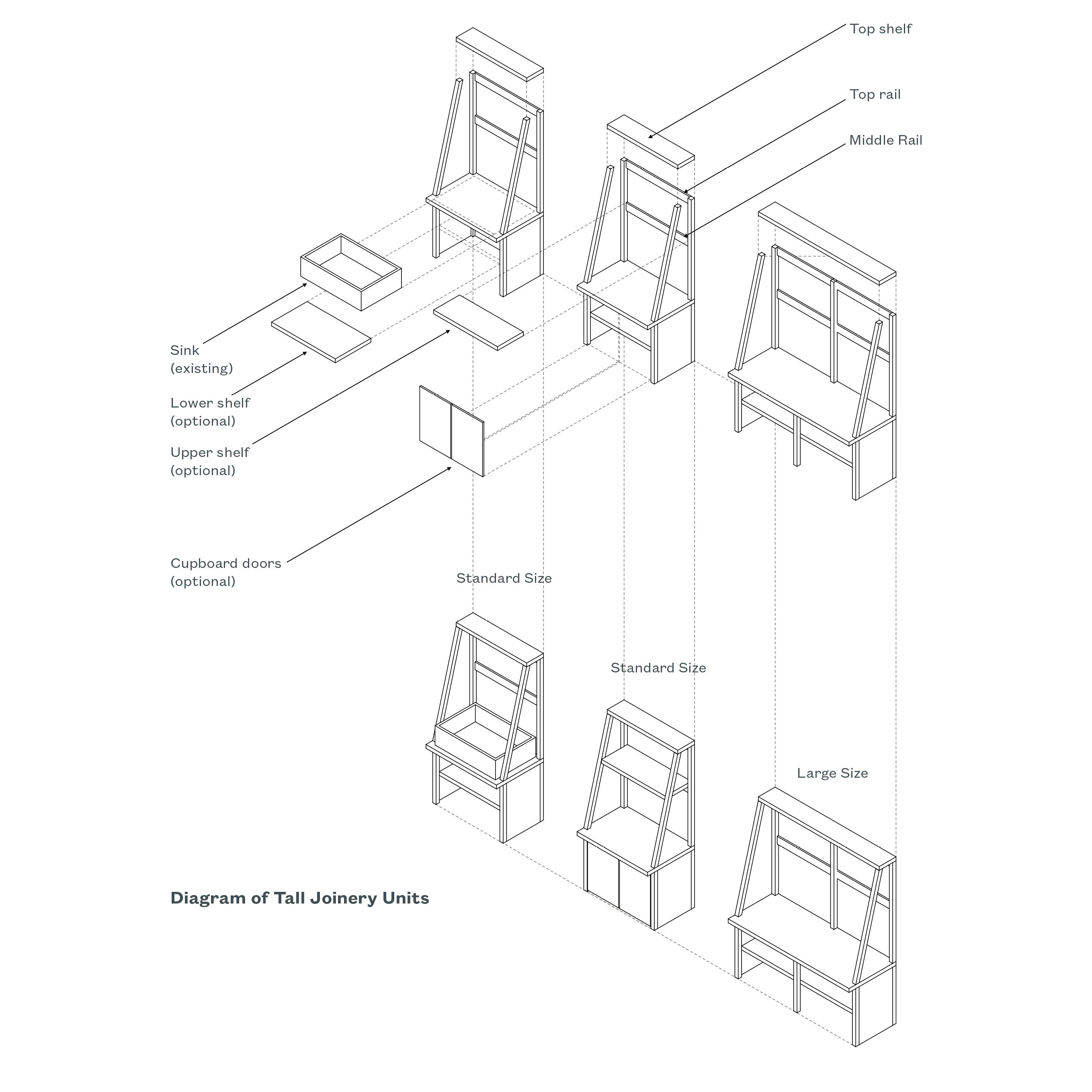 Turning Earth Ceramics Studio
2017
RIBA Stages 1-2

Design advice for the internal layouts and joinery of Turning Earth Ceramics Studio in Hoxton.

Turning Earth Hoxton is a shared ceramics studio with approx 100 members. Located within two brick railway arches, the space features work tables, wheels, sinks, kilns, and members' shelving. For two days every quarter, the studio welcomes the public, in their hundreds, to showcase the work of over forty makers.

The studio is undergoing a revamp to revitalise the members' arch, following Lydia's design advice. The new designs improve and expand the workspaces, throwing areas and storage to create a spacious, functional, welcoming and beautiful environment for making and showcasing ceramics.