Shop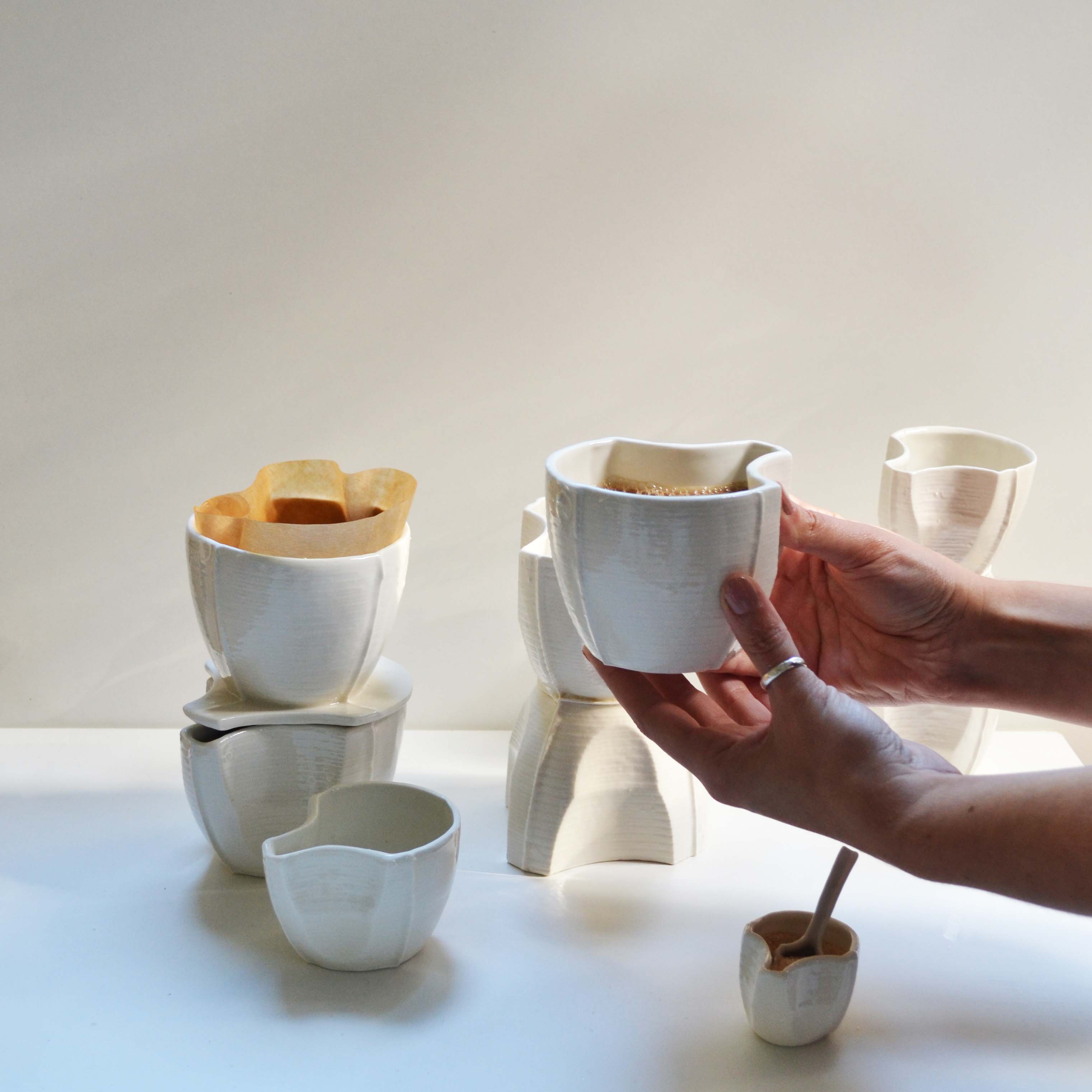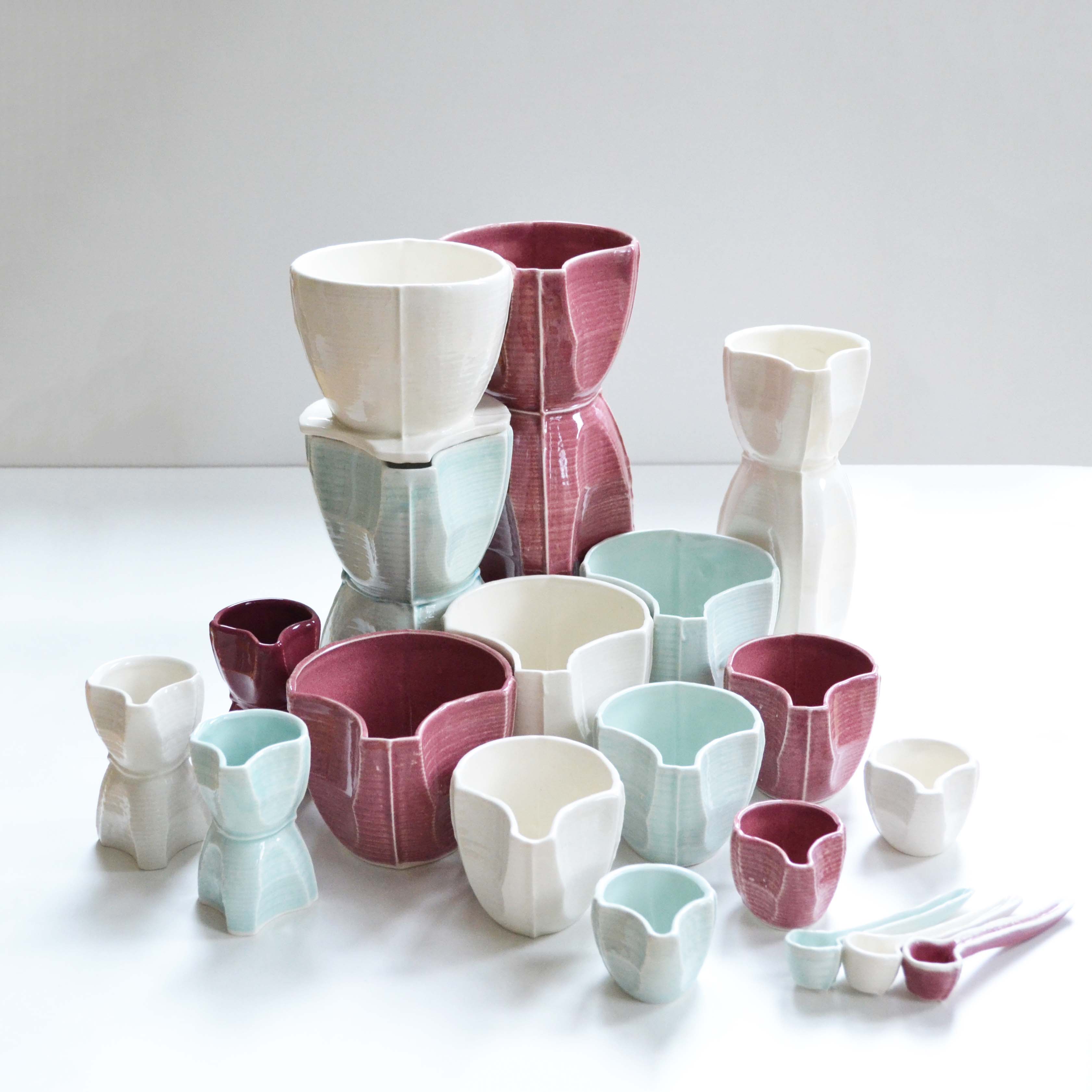 Large Tessellating Cup

Slip cast porcelain vessels
This is a large sized cup, perfect for larger coffees, such as lattes, and fits a whole tin of soup! The
Mini Cup
and the
Small Cup
both fit inside this Large Cup, and can be used as a set. Other accompanying pieces in the
Tessellating Collection
include the
Coffee Dripper
which sits on top of this cup.
Made by hand, this piece is slip cast in porcelain using a 4 part mould, expressed through the seams and texture of the ceramic body. See the
Tessellating Collection
project page to find out more about Lydia's process of making.
Size: 8cm(h) x 10cm(w) x 12cm(l)
Approx volume: 300ml
Delivery: We will try to fulfill your order within 2 weeks, but please allow up to 4 weeks for your order to be made, packed and shipped.
Care Advice & General Conditions