Fettle Studio / Brunel University Facade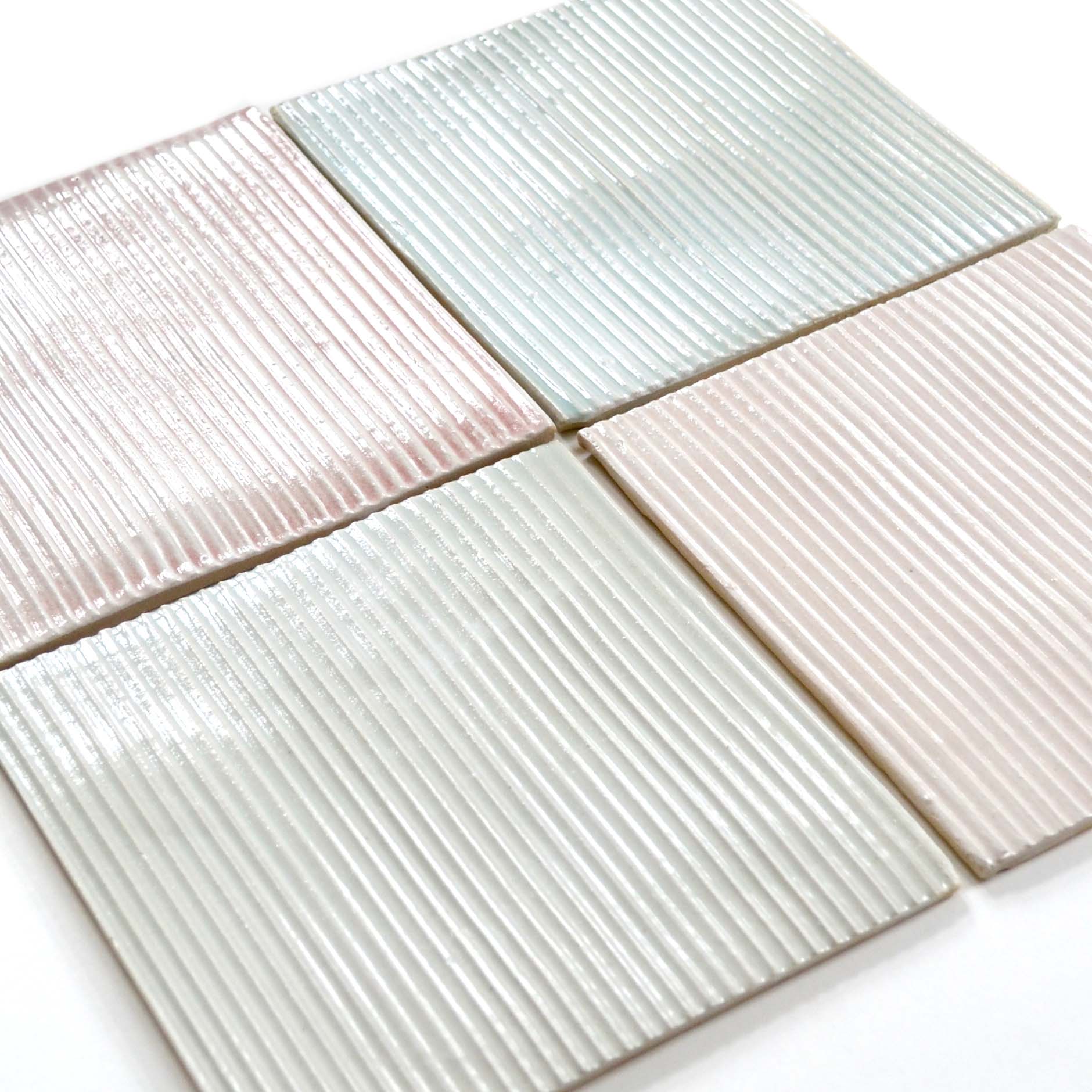 Fettle Studio was appointed to Penoyre & Prasad Architects, as the Ceramic Artist to develop the finish for their Learning and Teaching Centre at Brunel University, by designing and creating physical tile samples.
The new building features a light/white ceramic glazed facade. The lower two storeys are comprised of flush, textured tiles, where the building meets the street. Above this, the tiles on the upper storeys are finely combed, and set in a sawtooth profile.
This exercise builds on Lydia's previous study into
Tactile Perception
: from the far view, the building should appear white and light, as an uplifting focal point to the campus. As one nears the building, the facade should increasingly reveal a sense of depth, colouration, and texture within the surface. At close range, the tiles are recogniseable as individual modules, with their own material surface of glaze, colour and texture.
Using her knowledge and approach to slip-cast ceramics and mould-making, which combines digital technologies with handmade techniques, Lydia has worked alongside architects P&P and manufacturer NBK Terracotta, to develop the ceramic texture and glazing for this project. Following initial 'speckled' colour proposals, the glaze has progressed to creating full tiles in subtle hues of pink, blue-green and white, to create a soft, mottled, almost irradescent effect to the facade, whilst being practical and affordable for factory production.