About

What is Fettle Studio?

Fettle Studio is a multi-disciplinary design practice, focused on architecture and ceramics. The practice was founded in 2018 by architect, Lydia Johnson.
Fettle Studio's portfolio includes an eclectic mix of projects, in a range of sectors and scales, from private homes and creative workspaces, to community centres and housing, as well as hand crafted design elements, principally ceramics.
We are always open to discussing new projects and ideas, and can provide a range of services to suit each project and client. Please get in touch!
What's special about Fettle Studio?

As a registered architect and practising ceramicist, Lydia established Fettle Studio with a desire to balance her love of architecture and craft with a flexible approach to professional practice. She enjoys working directly with her clients to create a design-led, personal and hands-on approach to every project, from the big idea to the little detail.
With over a decade of experience in architectural practice and a strong background in housing, regeneration and planning, Lydia has a wealth of design knowledge and practical experience. Each project is approached with personal attention, creative energy and a 'can-do' attitude, looking to carefully balance the brief, budget and site, to create practical, purposeful and delightful proposals that will inspire and endure.
As a ceramic artist, Lydia explores ideas of surface, texture and colour, through both functional and decorative wares. On a larger scale, her work brings together multiple individual slip-cast elements to create geometric, tessellating and colourful compositions, informed by her fascination with tactile perception.
What's behind the name, 'Fettle'?

fettle
noun
ˈfɛt(ə)l condition. Eg. To be in 'fine fettle'
verb
trim or clean the rough edges of a piece of pottery (or a metal casting) before firing.
Put simply: Good design, well crafted. Fettle Studio aims to create functional, beautiful and enjoyable works that can be appreciated everyday. In both architecture and ceramics, this level of care, consistency and know-how is applied to every project, in any scale, sector or medium.
What is Lydia's background?

Lydia is a fully qualified, insured and registered architect with the ARB and a Chartered Member of the RIBA. She has worked for a number of firms in London and the South West, including
Mæ Architects
,
Nash Partnership
and
Cube Design
, with a breadth of knowledge in sectors such as housing, community, regeneration, mixed-use, conservation and school design.
In 2017-18, Lydia was a Design Studio Tutor for
Unit 5 at The Cass
, London Met, and continues to be a visiting critic at architecture schools such as the LSA. She is regularly involved with
Grymsdyke Farm
as a designer and tutor, for both architecture and ceramics.
Lydia studied both Part 2 and 3 at University of Westminster, achieving a Distinction in her Master of Architecture. Prior to this, she studied her Part 1 at UWE, Bristol, where she received a First Class Joint Honours degree in Architecture and Planning.
Whilst at
Mæ Architects
, Lydia was a key designer and masterplanner for the firm's largest estate regeneration and housing scheme,
Grahame Park
. She was a core team member on the project for over 3 years: initially developing the Design Guide and Supplementary Planning Document for the new masterplan; then with an expanded team to prepare designs for the Full Planning Application of over 1000 homes and community facilities with extensive public consultation; and finally preparing detailed and technical information to tender the first phase of approximately 100 homes.
Other projects during this time included feasibility studies for mixed-use urban regeneration at Kentish Town West, planning approval for six houses in Barnsley for South Yorkshire Housing Association, and detailed pre-construction information for Mæ's
Croydon Infill Housing
schemes.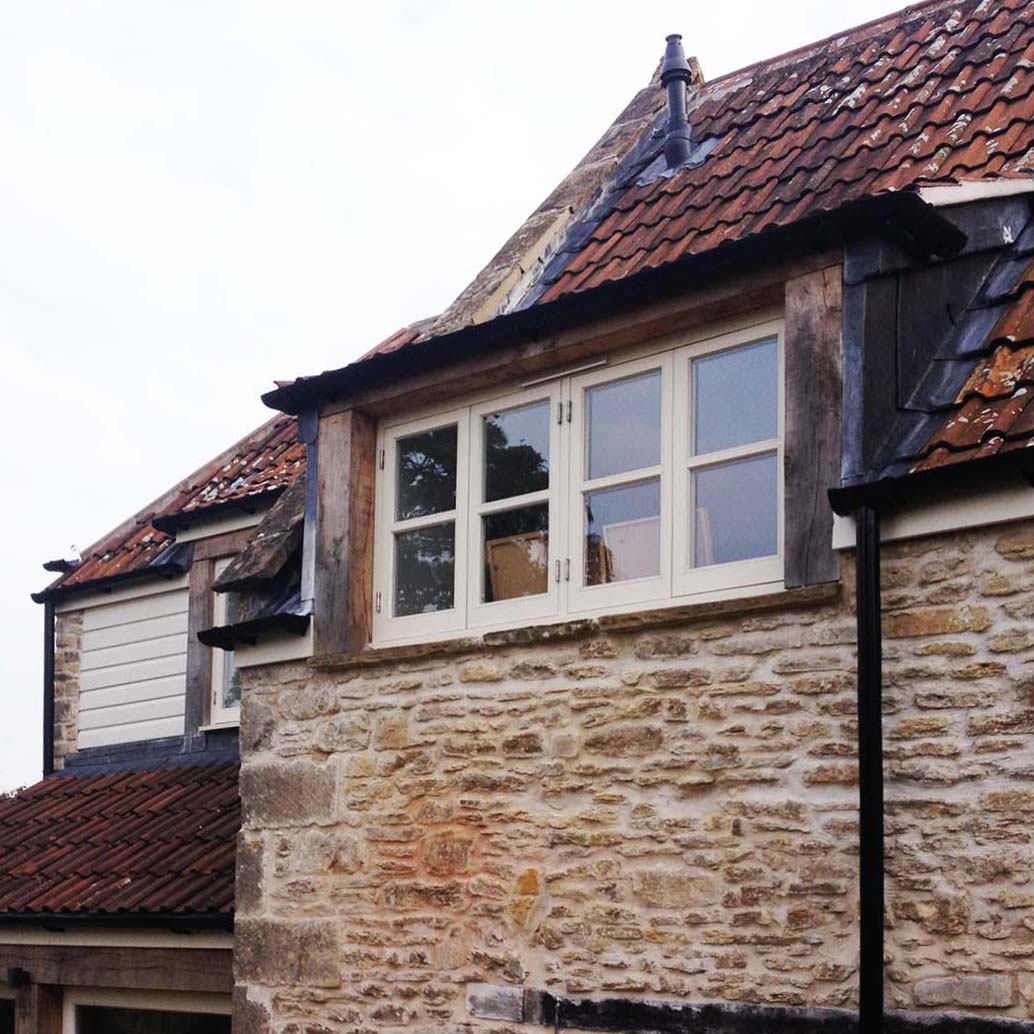 Project & Image credits: Nash Partnership
At
Nash Partnership
, Lydia was instrumental in the Conservation and Urban Design teams, achieving unanimous planning approval at committee for a scheme of 170 homes, community facilities and live-work units at
Alcan, Midsomer Norton
, in Somerset.
She also worked closely with a domestic client to extend a family home in a sensitive conservation area in Freshford, near Bath, achieving both planning and building regs approval.
Other project involvements included the Kingston Mills mixed-use urban regeneration for Bradford On Avon town centre, six traditional townhouses nearby on Mill Hill, feasibility study for new housing within Marlborough town centre, and the masterplan for Phase 2 of the Paintworks, Bristol, a vibrant hub for creative industries on the south bank of the Avon.
As an Architectural Assistant at Cube Design, in 2008/9, Lydia was involved in many school projects, most notably
St Mary Redcliffe School
in Bristol, for which she produced the FF&E drawing packages. The school provides Secondary Education for over 1000 children and is rated Outstanding by Ofsted.
Alongside running her business, making ceramics and sketching design ideas, Lydia enjoys nurturing her garden in Holloway, relaxing with friends and looking after her sister's dog, Monty.
If you have a project or a collaboration that you think Fettle Studio could help with, do please
get in touch
!
© 2019 Fettle Studio
Fettle Studio is the trading name for Fettle Studio Limited, a private limited company registered in England and Wales, no. 11369583