Fettle Studio / A Loft for Plant Lovers, E17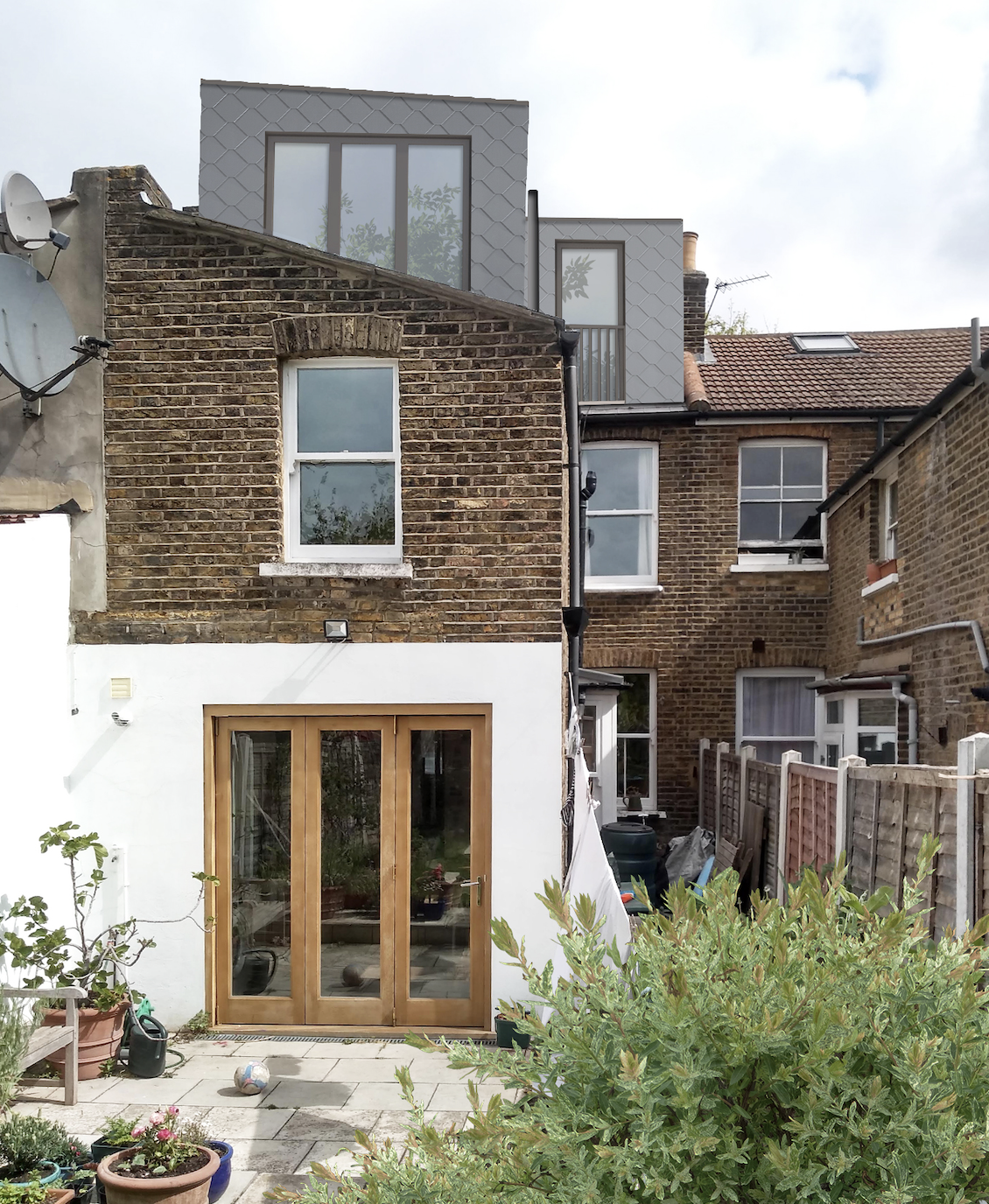 The brief for this loft extension was to provide two delightful new loft rooms, which could be used flexibly as bedrooms, playroom, home office, granny suite or even a plant nursery. Options were provided for the future insertion of an ensuite at a later date if desired.

Both spaces would enjoy great spatial quality, characterful textures, and natural light, with opportunities for growing plants and seedlings for the client's allotment.

To the rear, a new 'all-purpose' room was proposed with good ceiling height, featuring white painted exposed beams, and sliding-folding windows to open up the space in a balcony-like way and bring the outdoors in. Meanwhile, the main roof space is a decidedly cosier but playful loft room, with lower ceilings and an expansive floorplate stetching into the pitched eaves. Existing exposed brickwork of the chimneys gives this space texture, whilst a juliette balcony and multiple rooflights bring natural light, openness and sky views to this 'room in the roof'.

The design package was provided by Fettle Studio up to RIBA Stage 3 (Developed Design) and handed over to the client to take forward directly with their chosen builder/loft company, at their own pace.
At the end of the project, the clients gave the following feedback:
"Thank you so much for the fantastic drawings. It all looks as we discussed, and I feel able to get much more of a sense of exactly how the space will work from these. I really like the details, such as the exposed beams in the back room, and I think the window elevations work really well. (...) We really enjoyed your enthusiasm and clarity in working with you"